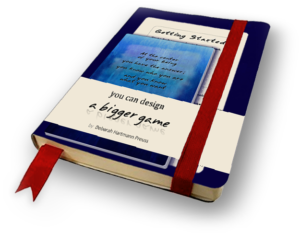 We're trained to turn other people's requests into ToDos…
what about your own needs and dreams?
What do you want more of, or less of?
What would bring you deep peace of mind?
What would be so much fun?
Your own Inner Brilliance is sending you messages – but it tends to speak softly.
While a stomach ache may just mean 'too much coffee', it's also good to look at recurring patterns in our lives with an eye for bigger messages.
This journal is a simple tool for discovering (or remembering) your own wisdom.
Your Inner Brilliance wants to come out and play.