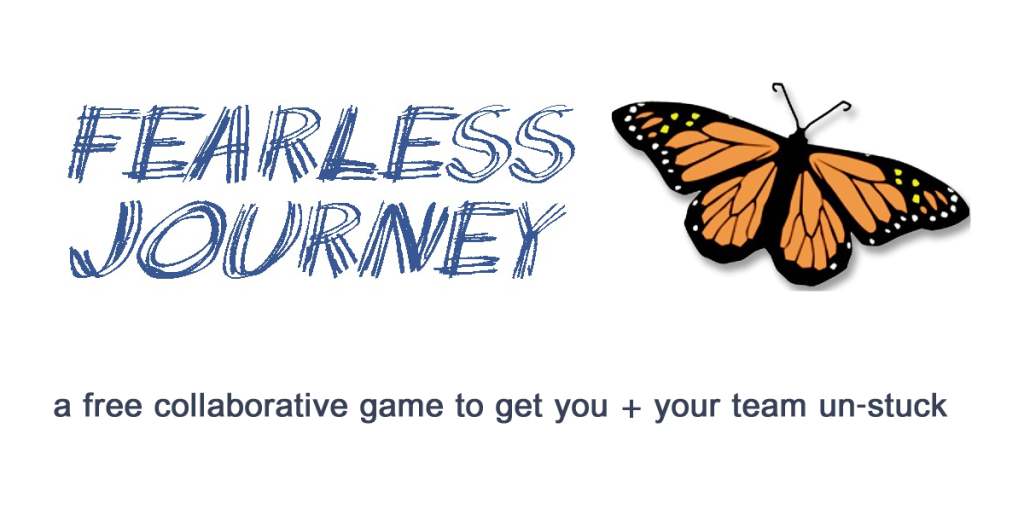 When it comes to doing what's right, I believe
it's better to act, and beg forgiveness,
than to wait around for permission.
Hack your culture of "yes, but" with a game
that reframes big problems into opportunities,
highlighting your Team's hard-to-reach Goal
and inspiring new ways to reach it.
This free collaborative game
uses real  team obstacles
to teach the 48 influence strategies
from the book Fearless Change..
Download it tonight and play it tomorrow,
in six languages, to
shift from Stuck to: "What if we…"
at fearlessjourney.info

Enjoy!
Deb
Btw: the game was collaboratively conceived, then I designed the actual game,
and it's been crowd-translated into french, german, dutch, japanese & spanish
by the international agile software coaching community.
Read more details on the game website